Classes are in Session
MASKS! In the spirit of "Love Thy Neighbor", you must wear a mask when entering the studio until you get on your mat. Once you are on your mat and classes begin, you have the choice to remove it. Once the class is over, please wear your mask as you leave your mat, gather your things, pay the instructor, and social inside the studio. Thank you! We appreciate your cooperation.
Class slots are limited to 15 people. Individuals must reserve their spot on SignUpGenius.
To reserve your spot, click the link below!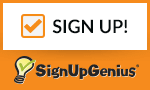 Thank you for your continued support! Follow us on Facebook for studio updates regarding COVID-19, or click here.
---
Crossroads Yoga
Yoga is like music. The rhythm of the body, the melody of the mind, the harmony of the soul create the symphony of life. — BKS Iyengar
Located in the Crossroads Village shopping center at the corner of McArdle Road and Airline Road, Crossroads Yoga studio offers plenty of room for up to 15 students or more. Individuals and groups interested in private lessons will find a studio ready to fulfill their needs and requirements with a relaxing atmosphere, allowing for a calm and soothing experience. We are excited for you to make Crossroads Yoga studio your new Yoga home.

Note: We are no longer able to provide yoga props and are now requiring students to bring their own yoga mat, and in most classes, 2 blankets, 2 blocks and a yoga belt.
Namaste,
Paula & Gretchen
Explore the space via our virtual tour below